Redefine Your Style with New Fashion Trends| Posh Notch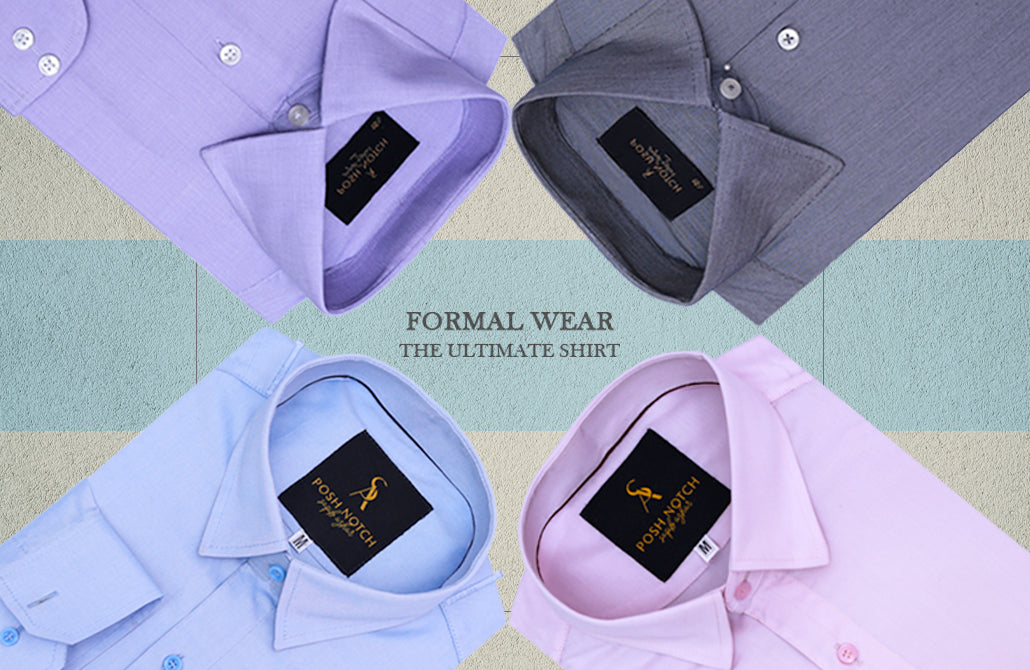 Trendy and Classic
---
"Posh Notch is Made in Pakistan, Made for Pakistan and Made for Pakistanis"
---
People are generally obsessed with the famous fashion brands available in the market. Have you ever wondered why? Well, high-end clothing brands are usually pioneers of new styles and types of clothing that give a kick to the shopaholic people who crave to be updated with all new fashion trends.
Some people are star stuck who want to copy what celebrities adore, and some are Nouveau riche who feel satisfied about spending on and getting expensive wardrobe staples. Honestly, these brands are too overrated and not so affordable for everybody.
Clothing has always been a source to provide safety, hygiene and mesmerizing look to impress other men—women as well. However, Posh Notch has introduced a wide range of collections carrying eastern and western clothing for men. In this article, you will get enlightened with the unmatched men's collection that has become the sensation of this season.
Smart-Causal Wear for Contemporary Men
Whether street style or business style, men desire to put on clothes that aren't too mainstream fashion yet unique, and versatile. Posh Notch offers an extensive range of western clothing, including T-shirts, formal shirts , polo, chinos, trousers, formal pants for your daily meetups and formal meetings. These are preppy attires that have the potential to be a part of your everyday styling
Personified Ideas
Usually, we feel connected to the brand that showcases our style and helps us to make our sole fashion statement. Posh Notch manufactures such designs that match customers' wants and needs. Our team of professionals focuses to manufacture and design attires for you as per the latest fashion trends in Pakistan 2021.
Largest Collection of Menswear
---
"Life is all about choices, the choices you make to change your future."
---
When it is about colours and styling, we see everyone has a different choice. The brands such as Posh Notch understand the requirements and expectations of men.
However, we carry the exotic and vibrant colours of eastern wear and western wear for men of all age groups and all body types. The eye-catching readily assembled clothes are evergreen that let you look sophisticated with dignity and style.
Not only clothes But Accessories Too
---
"Accessories make everything better"
---
To get a formal and extravagant appearance, we need accessories. They not only complete us but make us more elegant and stylish. However, Posh Notch introduces a range of premium quality accessories that have the potential to turn your casual dress into a formal dress. One of the exquisite yet traditional footwear is Peshawari Chappal , which goes well with Posh Notch aristocratic Kurta Shalwar and Waistcoat.
Why Choose Posh Notch?
Posh Notch by Saqib Azhar is a brand with an eastern and western collection for men who want something extraordinary in traditional and modern style. We are also going to launch our women collection soon. Comfort and quality are our utmost priorities. Both the eastern wear and western wear collections are made of premium quality fabrics that possess durability and affordability. Posh Notch Embroidered Logo Shirts are good for semi-formal and casual events.
Our Formal Shirts and Formal Pants are hot selling items this summer. Above all, we believe customer satisfaction is our utmost priority, so we manufacture to impress you. We guarantee that our range of collections will never disappoint you.
Visit our website to place your order.