Classical Hues for Shirts to Get Debonair Look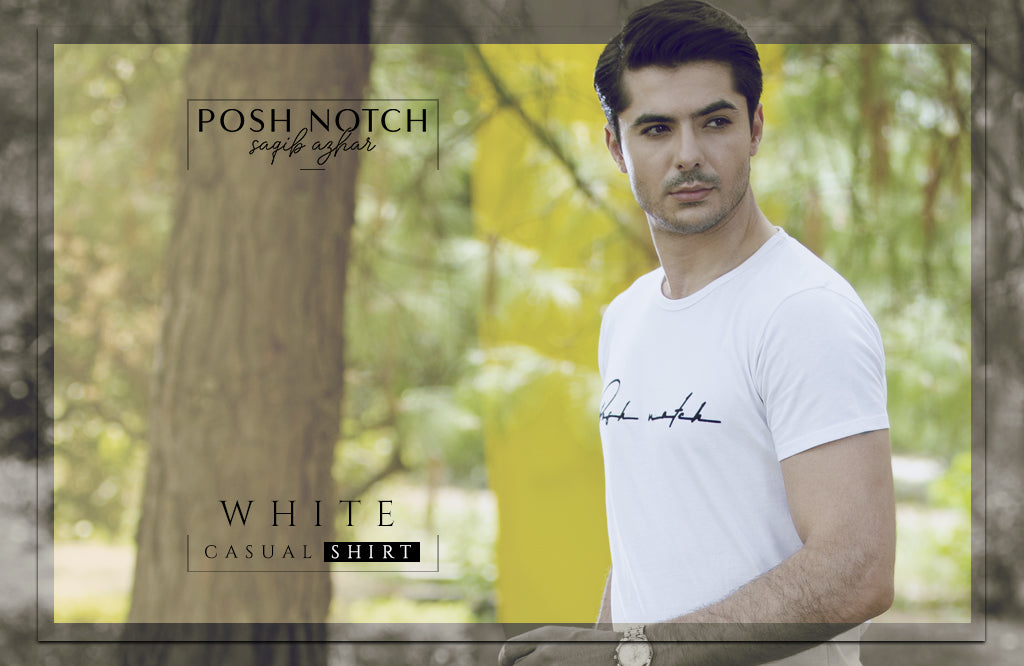 ---
'The secret of great style is to feel good in what you wear.'
---
In our surroundings, some people just carelessly put together the top, bottom and accessories and get a graceful and modish finish look without making extra efforts. Unfortunately, this is not a piece of cake for everyone.
Do you face difficulty finding the perfect shirt , bottom , and accessories for casual wear? If yes, then keep reading this article. It is for you!
Nearly every woman has an idea that the perfect look never comes without pain. It is surely not for the men who always have an option to opt for casual styling while feeling comfortable. Undoubtedly, casual wear is comfy, practical, and unassertive while providing an amazing natural and free feel.
Shirts are Important in Casual Wear!
The style and colour of a shirt play an important role in casual styling. To achieve the desired look, men try different styles of casual shirts including Polo , Crew Neck, Casual Shirts , etc. and vivid or sober colours but usually, their efforts went vain. They also make efforts to find a styling manual for their perfect 'go-to' wardrobe shirts.
In this article, we will give you some ideas of classic hues for shirts that will allow you to get a perfectly modish casual look.
Slay in Crisp White Shirts
---
If in doubt, anything looks good with a white shirt.
---
The charm of a white shirt is undeniable. White is the preferred colour in sharp classic. Where women select white dresses, men go for white shirts. Undoubtedly, it can give you a soothing look and help you make your own style statement. A white shirt is a staple that every man should own.
But a question that triggers people's minds how they can look super-suave while beating the mainstream bore look.
Here are some useful tips to be done with if you want to show up in white.
Useful Tips
These helpful tips are sacred for those who carry love for white in their hearts secretly.
Be easy and make fewer efforts by wearing a pair of denim. Better if you choose well-fitted jeans with a brown belt. Avoid jeans that have too many rips, and get a finishing look with white or black sneakers, casual loafers or moccasins.
For a bold look, opt for patterned trousers, a black leather jacket and sunglasses.
If you are a fan of ripped jeans, then choose jet black skinny jeans that showcase perfection and elegance. Complete the look by wearing a white shirt and comfortable yet most suitable sneakers.
In pre-autumn and winter, denim jackets are the perfect apparel that can be layered with white shirts and denim bottoms.
Drool in Black Shirts
---
Black is the Queen of Colours
---
Usually, when we are in doubt, we wear black!
There are countless humans on earth whose favourite colour is black. Even we all accept the fact that black is ultimate love. Moreover, this colour is beyond time and never goes outdated instead remains in fashion forever. If you love dark hues, then there is no darker colour than black. This go-to hue can make you stud if mixed with hints of shades and monotones.
Useful Tips
The ultimate style that works incredibly well is a casual Black T-shirt, blue or black skinny jeans, and contrast boots. If the weather is cosy, you can opt for a light-washed denim jacket or leather jacket. Finish the look with your favourite sunglasses.
Black T-shirts and polo shirts are well-suited when paired up with skinny chinos, dress shoes, and contrast footwear.
Choose a colour and style that suits you the most and enhances your overall experience.
However, Posh Notch has introduced a vast range of high-quality western menswear for your casual yet everyday look. Posh Notch's designs come with utmost comfort and quality to not only make you look spruce but to let you feel relaxed and easy.
Posh Notch Crow Neck T-shirts are a hot selling design this summer. If you want to leave a lasting impression, make Posh Notch shirts your wardrobe staple.
Place your order now!